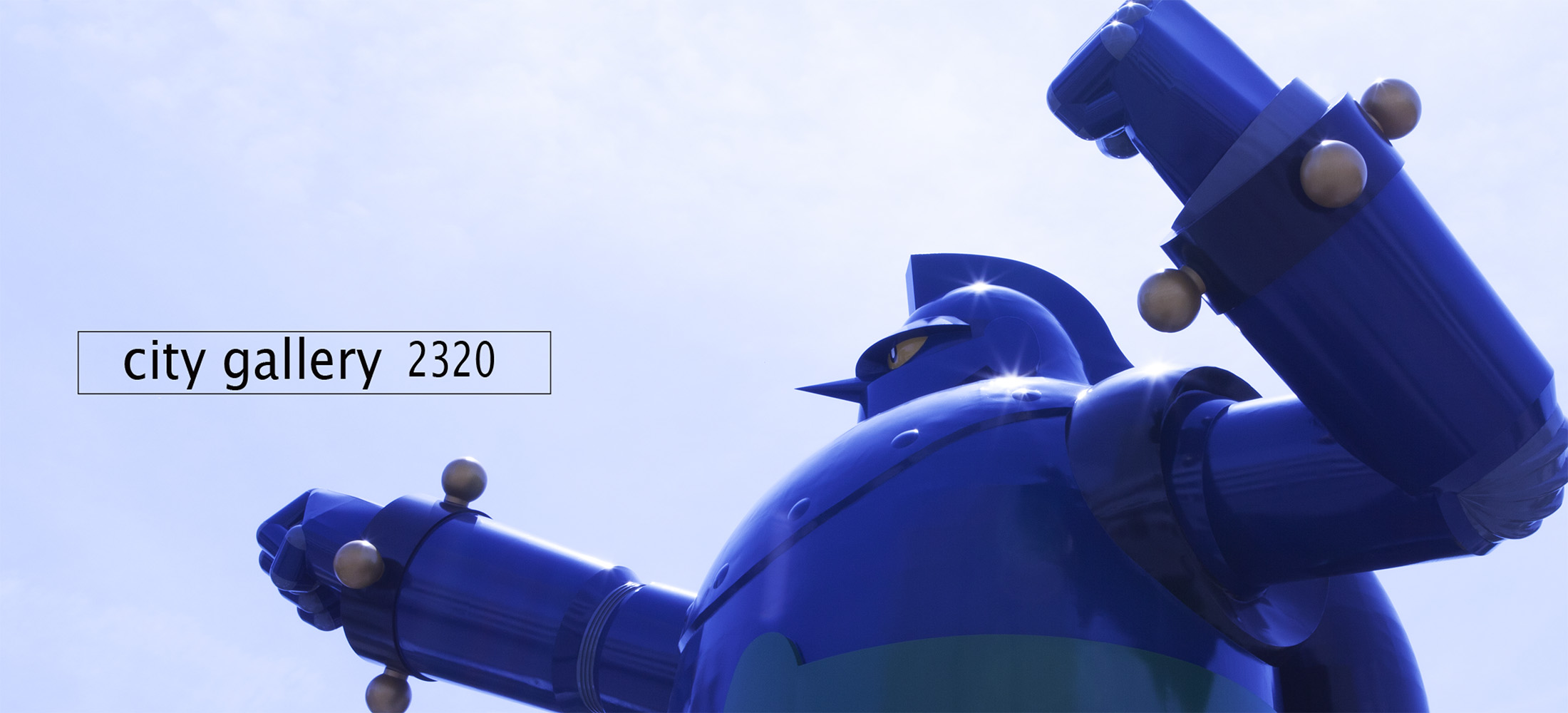 HISTORY
■■

What's means city gallery?
■

" The City Gallery history"
Mr. Shuichi Mukai was born and raised in Kobe. Because of his passion in the purchase and sales of art and the planning art exhibitions, after graduating from a local high school, he found employment with art dealers. He worked for a short time for Shibunkaku Co. Ltd, an art dealer company, and then, at the Osaka Branch of Nantenshi Gallery. Temporarily, he was away from the art world while he worked for a trade newspaper company named "Jokai Tsushinsha" (Jokai News Agency). Shortly afterward, he became involved in the sales of the works, mostly prints, by Gendai Hanga Centre (Contemporary Print Centre) while continuing to work for the trade paper company. Towards the end of the 1970's, he found an ideal rental property in Kobe for a gallery, and opened a gallery at Ikuta, Shimoyamate Doori 4-7, near JR Motomachi Station, in February of 1979. Mukai gave the gallery the unostentatious name of "City Gallery" simply because it was easy to remember.
The City Gallery hosted a ground-breaking group exhibition, titled "City Essence," featuring Kazushi Kusakabe, Kensaku Matsui and Shigekatsu Matsushima in January of 1980. Since then, it hosted numerous exhibitions featuring young and leading artists in the Kansai region. Although the gallery is situated in Kobe, which is a marginal location compared to Osaka or Kyoto within the Kansai region, the City Gallery began to take root among art-related people in the 80's as a part of a movement called "Kansai New Wave.
At the beginning of 1990, the gallery moved to No. 208 Takasago Building in the Sannomiya side of the Former Foreign Settlement (Chuo-ku, Edomachi 100). The purpose of the move was to expand display space. However, this endeavor was abruptly halted on the 17th of January, 1995, when the Kobe area was hit by the Great Hanshin Earthquake. The gallery hosted an urgent exhibition "We Are Here" between the 25th of February to the 4th of March, then, the gallery had to move out. In May of the same year, it moved to Nishi-tenman in the north ward of Osaka, the area known as the "Row of Art Galleries." At this time, the name of Mukai's gallery was changed to "City Gallery I・M." The new location in Nishi-tenman was situated to the north of Oimatsu Street, which had a high concentration of contemporary art galleries, but the location of the new City Gallery was separated from Oimatsu Street by a highway. Shortly, in October of 1998, the gallery was moved to the Oimatsu area. In 2005, Mukai closed the gallery for personal reasons and stayed away from art-related people for years.
(References : " About City GAllery interview with Mukai Syuichi " by Egami Yuka
■ Hyogo Prifectural Museum of Art ▶ " Museum website PDF "
A new art gallery named "City Gallery 2320" was built in Futaba-cho in Nagata Ward, one of a few places in Kobe that escaped destruction of the Great Hanshin Earthquake. It happens to be an area where Mukai had spent his childhood years. Mukai's plan was to hand build the gallery from scratch. Nearby there is a fishing port and Komagabayashi Shrine, a shrine in which a god of the sea is enshrined. There is also a vibrant shopping mall nearby, quite different from regular shuttered shopping malls. The area exudes with enigmatic energy. I am truly looking forward to a new movement that could start from this location.
website design, picture and writing by iwasawa
■■

Past exhibition
■

September 2018 / Openning exhibition
■

October 2018 / Kurashige Mitsunori
■

Movember 2018 / Yoshida Nobuyasu
■

December 2018 / Mayakov Eiji
■

January 2019 / Nakamae Hirofumi
■

February 2019 / Suzuka Yasu
■

March 2019 / Iwasawa Arimichi
■

April 2019 / Sasano Yoshifumi
■

May 2019 / Kihara Masao
■

June 2019 / Miyazaki Miyoshi
■

July and August 2019 / Gallery collection exhibition
■

September 2019 / katsukmata Toyoko
■

October 2019 / Iida Masato
■

November 2019 / Nakai Kouji
■

December 2019 / WAKKUN, Kato Ryotaro and Wada Naoko
■

January 2020 "Gallery collection"
■

 February 2020 "Kawaguchi Tamami"
■

 March 2020 "Kina Chisako"
■

 April 2020 "Hazama Yasuhiro"
■

 May 2020 "Namekawa Misa"
■

 June 2020 "Stay Gallery"
■

 September 2020 "Zuga Kosaku + Kuri Eito"
■

 October 2020 "Hatatani Yoshikazu"
■

 Novembe 2020 "Koike Teruo"
■

 December 2020 "Three rooms Vol.2"
■

January 2021 "Gallery collection"
■

 February 2021 "Nonai Circus"
■

 March 2021 "Darumamori"
■

 April 2021 "Kiyohara Takehiko"
■

 May 2021 "Yoshioka Masami"
■

 June 2021 "Enoki Tadasi"
■

 September 2021 "Kubota Jun"
■

 October 2021 "Koyama Kosumi"
■

 Novembe 2021 "Yamashita Katsuhiko"
■

 December 2021 "Three rooms 2021"
CITY GALLERY 2320