■

kawaguchi tamaki
■■ DATA C.V.
2001- 2004 ◼ Chelsea College of Art and Design, London, UK
1990-1994 ◼ Kyoto University of Education Japan
■

Artist in Residence


2019.04 ◼ Listhus, Olafsfjordur, North Iceland

2018.10 ◼ PILOTENKUECHE, Leipzig, Germany

2018.04 ◼ Heima Art residency, Seyðisfjörður,
◼

Selected PERFORMANCE (Painting Day By Day In The World.):


2019 ◼ Painting Butterflies / Listhus (Olafsfjordur, North Iceland)

2018 ◼ Painting Wasps / Helmut (Leipzig, Germany)

 ◼ Painting Iceland matter / Heima Art residency (Seyðisfjörður, Iceland)

2017 ◼ Painting CAS insects / CAS (Osaka, Japan)

 ◼ Painting Folkestone insects / The Metropole Gallery (Folkestone, UK)

2016 ◼ Painting Water Striders / Kawasaki City Museum (Kanagawa, Japan)



■

Selected Solo Show:

2019 ◼ Street Gallery (Kobe)

2018 ◼ Helmut (Leipzig, Germany)

2017 ◼ CAS / Contemporary Art and Spirits (Osaka)

2013 ◼ Art Space NIJI (Kyoto)

2011 ◼ Fuji Gallery (Osaka)
■

Selected Group Exhibitions:

2019 ◼ Hakujitsumu, 2kw gallery(Otsu, Shiga)

2017 ◼ LEAVING LANGUAGE, The Metropole Gallery (Folkestone, UK)

 ◼ Bertram Schiller + Kanako Okuno + Tamaki Kawaguchi (Jiyuko-bo, Osaka)

2016 ◼ ART GARDEN, Hankyu Nishinomiya Gardens (Hyogo)

2012 ◼ Gallerism in Tenmabashi City Mall (Osaka)

2011 ◼ Rokko Meets Art 2011 (Kobe, Hyogo)
 

Statement

This exhibition expresses ideas from the recent artist-in-residence experiences in various forms. It was also a time when I tried to break away from the "drawing performance " I had done so far and try to do something new. It consists of videos taken in Germany, Eastern Europe and Iceland, installations surrounding them, and paintings after returning from Iceland.
 
The "drawing performance" of painting insects in a transparent three-dimensional box-shaped canvas, I started in London in 2002 . It was also a device that tried to allow the real-time simultaneous possibility of drawing. However, as I continue it year by year, meaning of communication through audience has attracted me through this "drawing performance" rather than showing series of concept of 'a way of painting'. This exhibition will show its development through the communication as a keyword.

When I thought about communication in Iceland, the best communication was with Mother Earth. Iceland is the land beyond the tree line, covered in moss, and remains most of snow in the mountains. It is a place where you feel like reaching to the outer space and which light is dazzling mysteriously.

In the opportunity to place myself in the wilderness of Iceland, I was strangely beset with feelings and memories unconnected to the place I was in. I was struck by this anomaly. I was in the wilds of Iceland and whilst there I remembered things are forgotten and felt things which I was numb to. I was liberated from the concrete blocks of my life which had locked these thoughts feelings memories away.

Can nature transform us like an alchemist transforms the ore to the gold? Or is it possible to regain the confined memories and feelings?
 
Experiencing in the darkness of the forests in Eastern Europe, the cryptocrystalline light in trees affect us as a mystical experience. When I look back on the history of Eastern Europe, by massaging and try to find a connection with trees, I tried to find out if I could feel the role of the forest and the experience that has been done there.
 
After the animating experience in the isolated land of Iceland and in the dark and silent forests of Eastern Europe, I found brilliant and pure light in the dialogue with young people at the post obsoleted architecture in Leipzig, Germany.

This interview to the local young people in Leipzig seems quite different from the "drawing performance" or the experience in Iceland and forests in Eastern Europe. However, when looking human activities as apart of natural life organization, I start convincing its connection between them.

This exhibition explores how my surroundings evoked these previously neglected experiences (thoughts, feelings, and memories) under the keywords of communications as journeys through residence experiences.
I want this work to resonate with the viewer, that they also feel transformed – that they have thoughts feeing's memories that were buried and can be freed.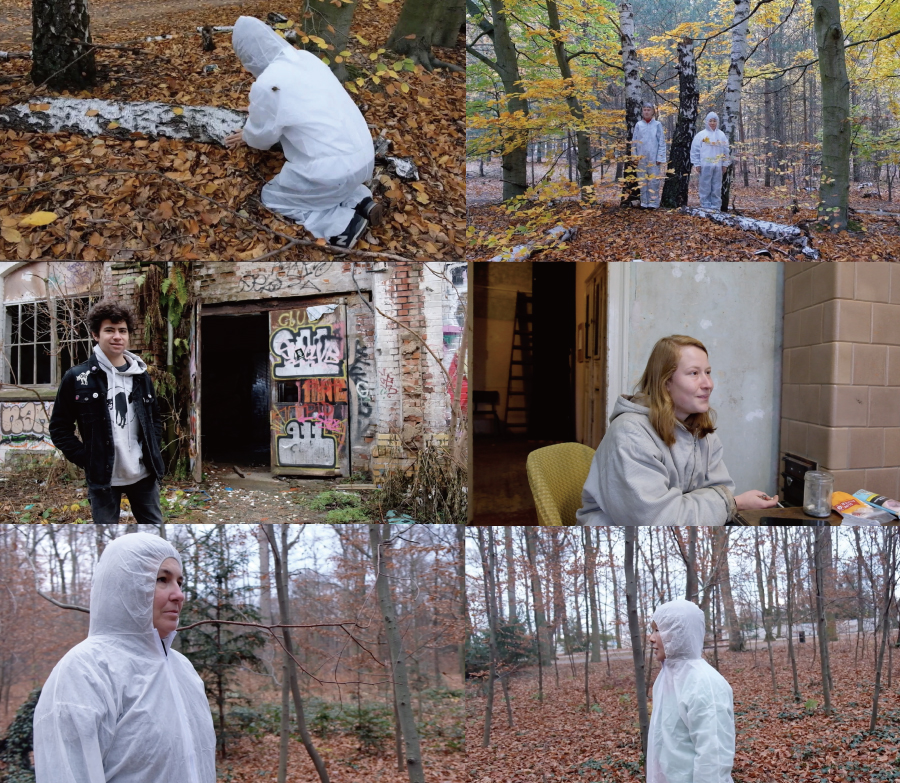 2018
◼

Anna(Berlin) Elias、Ann-Katrin(Leipzig) Dogmar(Prague)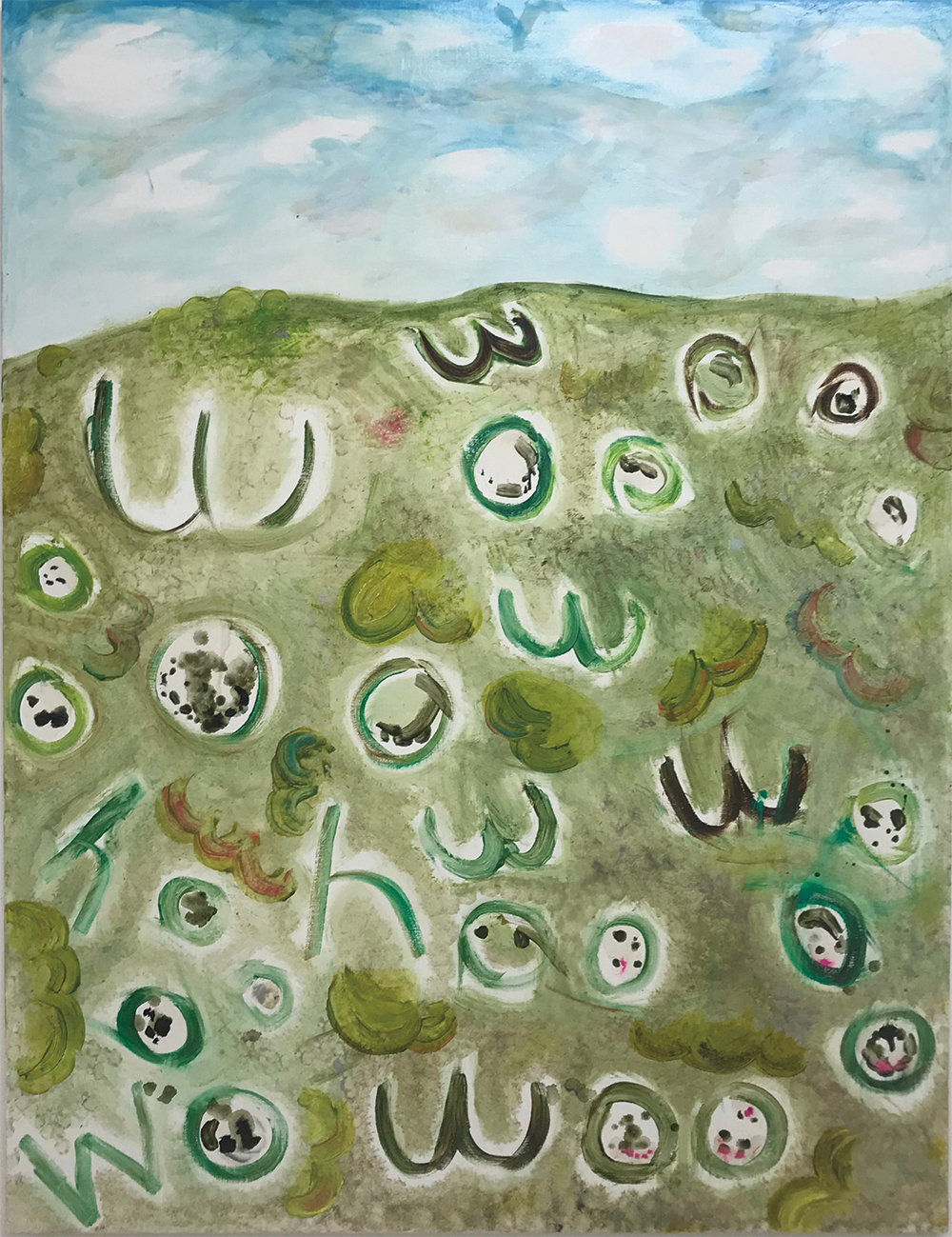 2019
◼

moss_painting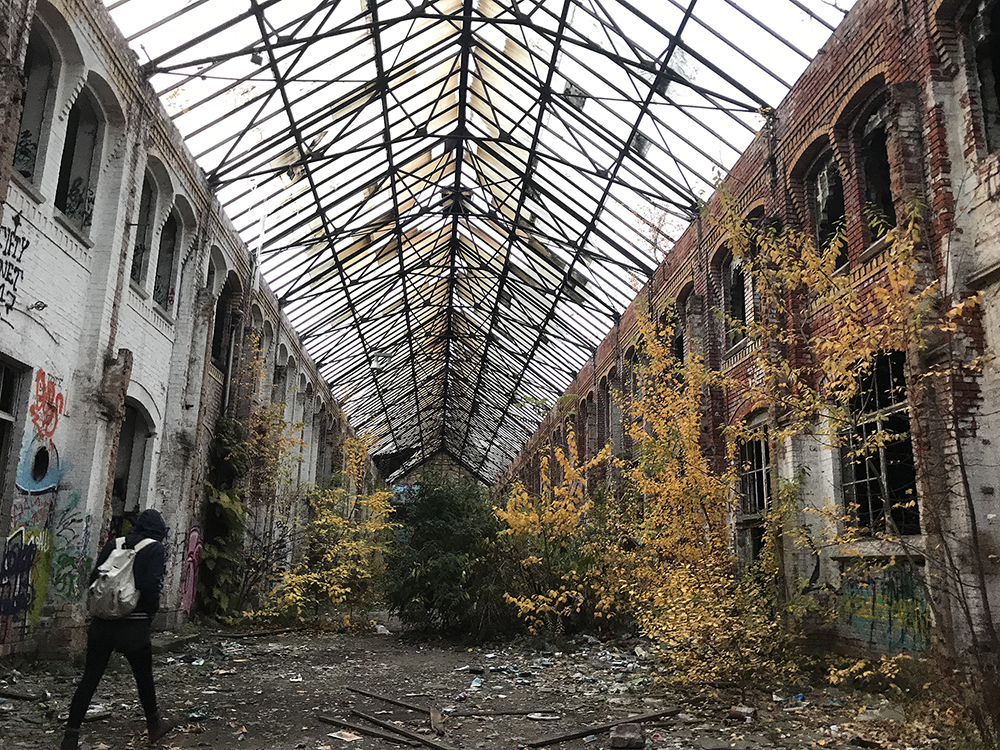 2018
◼

Plagwiz, Leipzig,
CITY GALLERY 2320